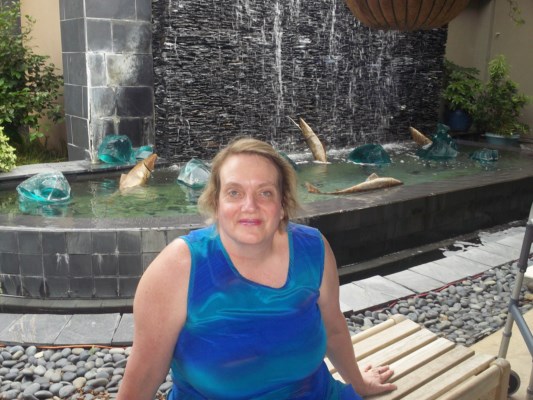 Why do I call myself an inner life coach?
Well as is often said "We teach most what we need to learn."  I have had my own inner critic to battle and my own self- judgment to find ways to soften. In the last twenty plus years, I have been on a journey of self acceptance with an on- going and sometimes progressive battle with physical limitations that were inexplicably getting worse.  In the dark night of the soul of those years, I found answers in a growing relationship with nature, compassion, dance, and teachers that met me where I was.  In the fall of 2010 I was led to intense physical therapy that has made a profound difference in my functioning.  It is in these travels that I have understood that my relationship with myself, needed the most love, acceptance, and nurturing.  So, I have been in the places of self-loathing, denial, fear and literal paralysis. And as one of my mentors says "It is there I found my true medicine."
My passion is to offer tools, experiences, new perspectives, and honest feedback so you can really know your heart's desire and act on them.  I believe in the divinity of each person, and that we hold the keys to creating our own life, perfectly for ourselves. My job is to help you listen, get to know and yes, even like the only person you spend your entire life with- you.
I am a life coach, author and group facilitator dedicated to assisting you get clear about what you want, who you are and who you want to become. I know coaching works because I have used it and had some great coaches, mentors and teachers along the way.  Most importantly, I have learned to coach myself and I want to pass those skills on to you. It is my intent to work myself out of a job.
Coaching is not intended as a substitute for Medical or Psychological treatment.
You are my ideal client if you know in your heart that you are ready to make changes in your life but feel stuck.
If when asked how you are- your top answers include:
I don't know
Overwhelmed
Tired
Alone
Busy
Or any answer that feels less than alive, authentic or not the way you want to feel.
If you want to find a way around, through or over whatever you perceive is in your way of loving your life and yourself. I can be of service.
What I bring:
The ability to deeply listen to what you are saying and what you are communicating, to yourself and to the world by your thoughts, language, actions and choices.
Sacred Space- a profound respect for you in our work. I hold the highest vision for you.  It is my honor and privilege to be involved in your process.
Presence-I create a calm field of energy in which productive positive and healthy thoughts, feelings and plans can flourish.
In addition to having been trained by tracker/ Nature based master coach Michael Trotta and master life coach and best-selling author Martha Beck, I have been trained as a coach/facilitator and expert by Lisa Michaels  through the Natural Rhythms Institute. I am a Usui and Karuna® Reiki  Master taught by Robert Plotzke .
I have a bachelor's degree in Psychology and a Master's degree in Human Resource Management, I have worked as a human resource professional for over seventeen years.
I am a life long student of personal growth. I use my connection to nature and the elements, as well as my unique sense of humor, and intuitive skills to ease suffering and encourage joy for all my clients.  I have been strongly influenced by the work of Eckhart Tolle, Byron Katie, Bill Riedler, Nicole Christine, and Pema Chodrin.
I live in a suburb of Atlanta, Georgia with my husband.