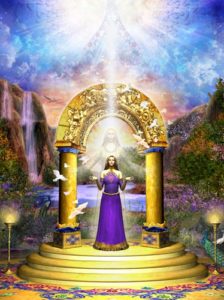 It's TIME to:
Come Home to yourself
Join an incredible and uplifting Community
Experience Expansion and Transformation
Connect to your TRUE Essence
and
Gain powerful navigation tools to energize your true purpose for the Rest of your LIFE
Join us now!
Connect to your Divine Feminine Essence
Experience the Journey!
FREE Introductory Meeting Saturday, July 29, 2017 2pm – 4 pm
With Natural Rhythms and Alchemical Priestess Process facilitators Facilitators Bonnie Salamon and Judy Keating
If connecting with your divine feminine essence piques your imagination or feels familiar on a cellular level, this event is for you. Maybe you have been on a personal quest to discover the truth of who you are. Or perhaps you have felt that you have messages that would be meaningful to your community.
If this describes you, the Please join us for this momentous event!
This Session will:
Amplify the "knowing" that moves inside you and has not yet been released to a waiting world;

Support your personal growth to the extent that you are willing to reach your furthermost desires;

Assist in helping you create a loving community of like-minded women;

Increase your self-confidence and help you expand your abundance in every area of your life: finances, relationships, health, and creativity;

Strengthen your relationship with the natural world and all living beings.
 Join us for a FREE Introductory Meeting July 29, 2017 from 2-4 pm
at the Wellness Place
Highlands, NC – CLICK HERE for Map and Directios
RSVP via Text to Bonnie Salamon 404 502 0497 or
Judy Keating 770 827 0485
Or, you can email Bonne at BSalamon@AutumnsFire.org
Your Facilitators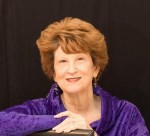 Bonnie Salamon believes that there are essentials to consider as mid-lifers, and beyond, to chart the course for a richer, later life well-lived. The connection to the Elements of Earth, Water, Air, Fire, and Spirit are the foundation of these essential teachings, and as a Charter Natural Rhythms Facilitator, she brings this wisdom to her clients. Additionally, she is a Certified Life Cycle Celebrant, Certified Gerontologist, and facilitator of The Path of the 21st Century Priestess, High Priestess, and Creation Goddess. Bonnie includes Pathway to Bliss teachings in order to help clients reach their greaterness. She works with individuals and groups to help open the channels to a deeper relationship with the Divine of theirunderstanding through grounded principles and pathways. She is a wife of 49 years, a mother, and a grandmother who has found peace and ease through practices of inner exploration and joy in fulfillment of life's Third Act.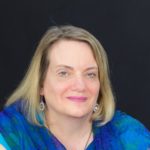 Judy Keating, M.A. is a Certified Shift Your Grief Master Coach, Certified Natural Rhythms™ Facilitator, Creation Coach and Expert. She is trained in both Life and Nature Based Coaching through the Martha Beck Institute Life Coaching program. Judy has co-authored two personal development books.
Judy is trained in the lineage of Nicole Christine and is a Certified facilitator for Priestess, High Priestess circles on line internationally, and in person.
She uses her talents skills and abilities to help her clients through creating a safe and sacred space, energy modalities, coaching and multi-dimensional facilitation.